The 'Cheap Old Houses' hosts Ethan and Elizabeth Finkelstein show so many types of houses on their hit HGTV show, but there's 1 detail they will always avoid.
Published on August 30, 2021
Cheap Old Houses is one of the hottest new shows on HGTV for so many reasons. First and foremost, it's so authentic and fans can tell. The second reason is a little more surprising. Home improvement fans love Cheap Old Houses because there's a little something for everyone.
Hosts Ethan and Elizabeth Finkelstein clearly know what they're talking about when it comes to historic properties. And they intentionally highlight so many different types so viewers ranging from mid-century modern enthusiasts to Victorian-era junkies get what they're looking for.
However, there is one type of home feature you'll never see on Cheap Old Houses.
'Cheap Old Houses' was born from a popular Instagram account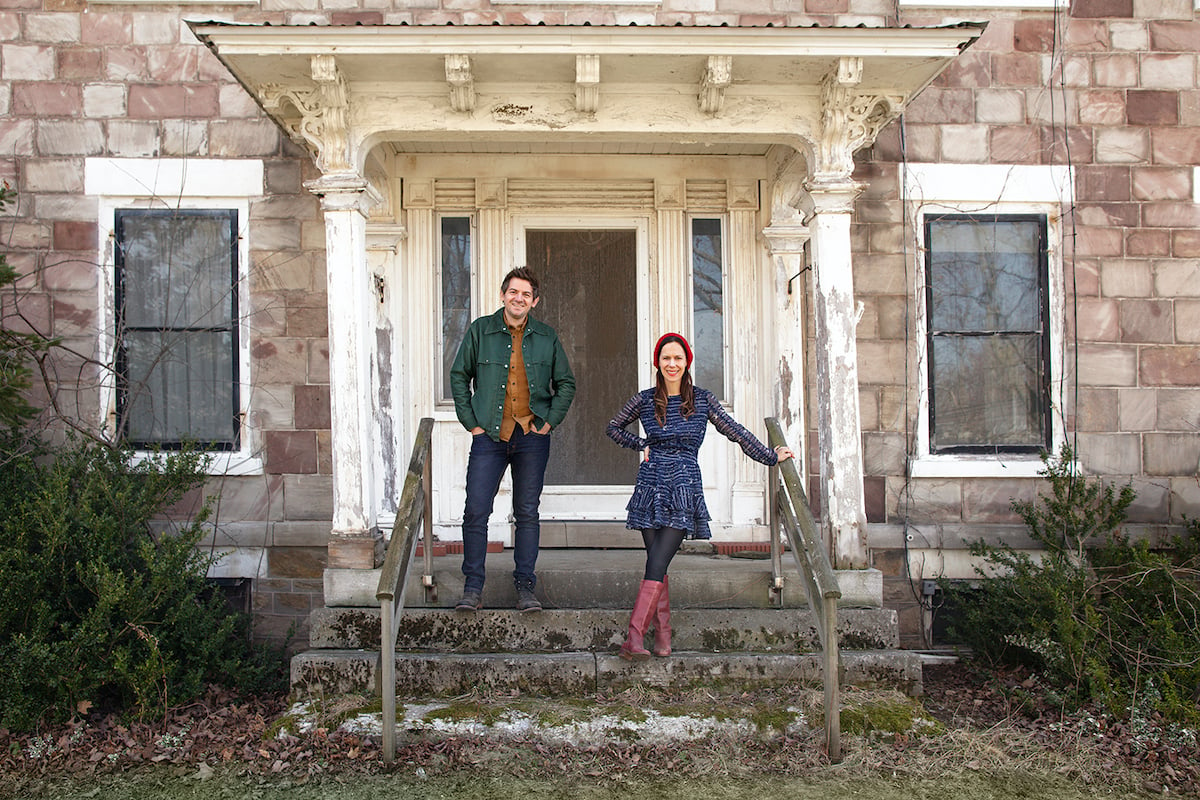 Before the Finkelsteins took HGTV by storm, they ran an Instagram account for fun. Cheap Old Houses highlighted different properties from around the country that were all $150,000 or less. Most needed extensive work, but all had one thing in common: they were worth saving.
"We don't feel that there's any house beyond saving," Elizabeth told Showbiz Cheatsheet. "We do believe that you as a buyer need to know your particular situation both financially and skill-wise to understand the kind of help that you need."
The 1 type of house you'll never see on 'Cheap Old Houses'
The houses featured on their Instagram and on the HGTV series are varied in style and time period. But there's one type of home they'd never feature.
Cheap Old Houses will never show a house that's had the original details removed. "I think if there's one cohesive factor that ties all the houses together on the Instagram feed and on the show, it's original details," Elizabeth told Showbiz Cheatsheet.
"I'm not interested in how it's been flipped or gutted. I want it to be a window into a time and I want it to conjure up the sense of nostalgia. I want people to look at it and say, that was totally my great aunt's living room. I've been in that space, metaphorically or not."
As for time periods, the Finkelsteins typically stick with homes from 1970 or older, but mentioned if it was a total "time capsule" from 1975 or even a bit later, they would consider it.
There's a fixer upper property for anyone and everyone
The Finkelsteins also agree on one other point: there's a cheap old house for every buyer and every budget. From $1 properties that require structural work to slightly more expensive homes that just need cosmetic fixes, they offer a house for any property seeker.
And one thing every Cheap Old House follower shares is patience. The nature of these projects means they take longer to complete. "I think our people think the work is the fun part," Elizabeth said. "And there is no expectation that you're going to have a picture-perfect house in a month. This is a long-term project."
Based on the results Cheap Old Houses has shown off so far, it's clear that the extra time and effort is worth the spectacular results.